The Troll's Belt was the first story released – as an ebook – by Wild Unicorn, way back in December of 2011. Now The Troll's Belt is available in paperback!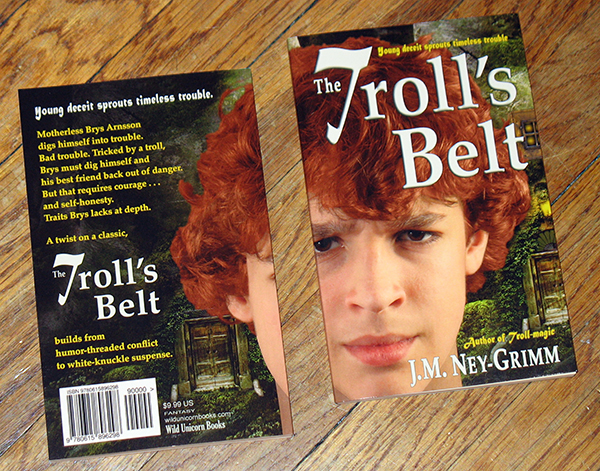 Motherless Brys Arnsson digs himself into trouble.
Bad trouble.
Tricked by a troll in J.M. Ney-Grimm's richly imagined North-lands, Brys must dig himself and his best friend back out of danger. But that requires courage . . . and self-honesty. Traits Brys lacks at depth.
A twist on a classic, The Troll's Belt builds from humor-threaded conflict to white-knuckle suspense.
The Troll's Belt is available as a trade paperback for $9.99.
5″x 8″ trim size • 102 pages
ISBN-10: 0615896294
ISBN-13: 978-0615896298
Amazon.com I Amazon UK I B&N I CreateSpace I or order it from your local bookstore
The Troll's Belt continues to be available as an ebook.
Amazon I B&N I iTunes I Kobo I Smashwords