J.M. Ney-Grimm's latest novel is out!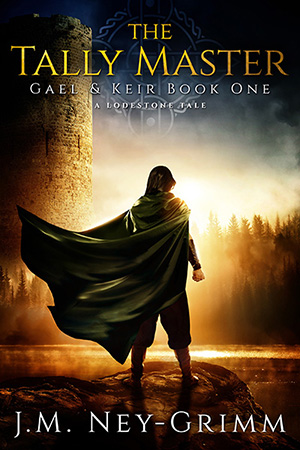 Seven years ago, reeling from a curse in the wake of battle, Gael sought sanctuary and found it in a most perilous place.
The citadel of a troll warlord—haunt of the desperate and violent—proves a harsh refuge for a civilized mage. But Gael wields power enough to create an oasis of order amidst the chaos.
Now master of the metals that flow to the citadel's weapon forges, Gael rules his tally room unchallenged, until he discovers a theft within its vaults.
Gael loves the quiet certainty of black ink tally marks on smooth parchment, but his search for the thief leads to a maze of unexpected answers, putting his hard-won sanctuary—and his life—at risk.
Set in the Bronze Age of J.M. Ney-Grimm's North-lands, The Tally Master brings mystery and secrets to epic fantasy in a suspenseful tale of betrayal and redemption.
Ebook
The Tally Master is a novel available as an ebook for $4.99 Amazon
The paperback edition is coming soon!