For nearly a year, "The Hunt of the Unicorn" was available only in the anthology Here Be Unicorns curated by A. L. Butcher.
But now it resides in its very own edition, both as an ebook and as a trade paperback!
* * *
Heal a wound. Purify poison. Reveal truth amidst falsehood.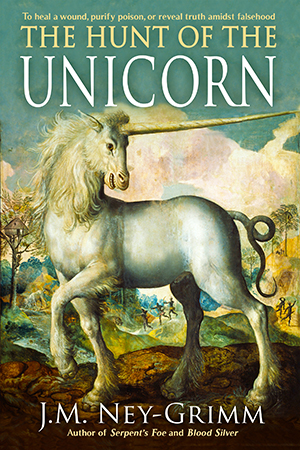 He would be king one day, and called as king to be wise for his people. But wisdom—and kindness—no longer come to him.
Brychan, princess in a corner of a Wales that never was, requires a unicorn's horn to mend what is broken within him.
The ancient fables speak of unicorn miracles, but if she finds the magical beast of fable, will the powers of his horn prove to be living truth? Or lying legend?
Ebook
The Hunt of the Unicorn is a short story available as an ebook for $2.99
Amazon I B&N I iTunes I Kobo I Smashwords I Global Link
Trade Paperback
The Hunt of the Unicorn is available as a trade paperback for $6.99
5″x 8″ trim size • 62 pages
ISBN-13: 979-8604593684
Amazon